Yoga-informed therapy is one-on-one therapy incorporating physical poses and movement. Reach out to the therapists below to learn more!
.
.
Erin received her 200-hour
Yoga
Teacher Certification in Hatha Flow from
Yoga
Yoga
in Austin. She is also trained in restorative, yin, yoga nidra, yoga for children (Radiant Beginnings), and trauma-informed yoga, and begins her advanced 300 hour yoga training with Kindness yoga in June, 2017 in Denver. Working as a therapist, Erin studied
yoga
with the specific goal of making
yoga
accessible to anyone interested in practicing because she believes in the benefits that
yoga
offers. Erin began carrying out this goal in 2011, when she implemented a
yoga
program for female youth who were incarcerated. Since that time, Erin has brought
yoga
to both males and females in detention, Hospice patients, individuals suffering from mental illness and/or addiction, and survivors of sexual and physical abuse. Erin currently teaches yoga for stress reduction, and yoga for trauma survivors. The message she brings to class is that by tuning inward, true healing can take place. Erin's classes are slower-paced, and focused on restoring the mind, body, and spirit. They are beginner friendly, rooted in mindfulness, and perfect for people who are intimidated by "studio yoga."
Kristen Chamberlain, LCSW, RYT LLC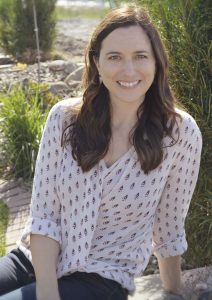 Phone: (720) 675-9366
Email: kristen.chamberlain.lcsw@gmail.com
Website: kristenchamberlainlcsw.com
Serves: Children and Adolescents (2-18), Families, Individual Adults
Specialization: Play Therapy, Family Therapy, PTSD, Developmental Trauma/Attachment, Anxiety, Depression, Eating Disorders
Rate: $100 per 50-minute session. Sliding scale scholarship program available.
Insurance: None. Will provide invoice for out-of-network reimbursement. Victim's Compensation Accepted

Kristen Chamberlain has been working with children/adolescents and their families as a Mental Health psychotherapist for 15 years. In her practice, she utilizes therapeutic tools such as Mindfulness, Child-focused play therapy, NMT (Bruce Perry), Cognitive-Behavioral Therapies, and Child-Parent Psychotherapy. Her specialties are treating anxiety and depression in children, the effects of trauma on the developing child, attachment and development concerns, and eating disorders. In addition to her work with children and families, Kristen provides training and support to professionals within the community, working with Secondary or Vicarious Trauma. Within the past 5 years, Kristen has developed and implemented a model of practice for her clients which utilizes Yoga and Mindfulness concepts in treating trauma, as well as other symptoms such as depression, anxiety, and mood disorders. These practices are used to promote healthy relationships, facilitate co-regulation in the parent-child relationship, provides self regulation skills, and improve overall health and happiness. Kristen is a Licensed Clinical Social Worker in the state of Colorado and a 200-hour Registered Yoga Teacher through Yoga Alliance. She is certified in CPP (Child-Parent Psychotherapy), an evidence-based therapeutic intervention addressing trauma, through the Child Trauma Network.