Please welcome the several new Practitioners that we have coming to the office!
Glendale:
Alison Repp, LPCC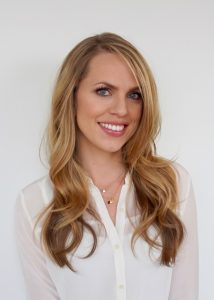 Phone: 720-460-0033
Email: Alison@innerfreedomcounseling.com
Website: www.innerfreedomcounseling.com
Serves: Individual adult men and women
Specialties: Anxiety and Relationship Issues
Rate: $120/50-minute session, free in-person 30-minute consultation
Insurance: Out-of-network provider. Will provide superbill for possible insurance reimbursement. Health Savings Accounts (HSA) accepted.
I offer short-term therapy for lifelong vitality! We will work together to create a fulfilling and meaningful life by decreasing the impact of unwanted thoughts and feelings and strengthening the connection between your core values and your actions. My clients describe therapy with me as refreshing and effective. They leave with new ways to approach life that are individually tailored to work for them in the long run. Our time together helps them feel empowered and confident that they can overcome future challenges.
Carly Lindeman, LPC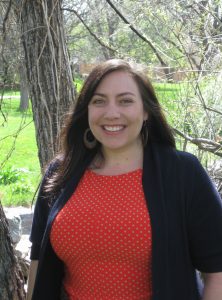 Phone: (720) 263-0559
Email: Carly@wovenrootscounseling.com
Website: wovenrootscounseling.com
Service: Adolescents and Adults
Specialties: Anxiety, Depression & Relationship Issues
Rate: $100/ 50 minute session; $130/ 75 minute session
Insurance: Cigna, United Health Care, Mines & Associates. Health Savings
I have created a practice where I can combine my training in psychology with my extensive holistic health background to help restore balance and wellness to the whole person; mind, body and spirit. I enjoy working with adolescents and adults on various issues and have in-depth experience working with anxiety, depression, and self-esteem issues. I integrate various mindful-based therapies into my clinical work such as Acceptance and Commitment Therapy (ACT), mediation, yoga, aromatherapy and emotional freedom technique (EFT). In the therapy room, I am authentic, empathic and empowering. I aim to create a warm, nonjudgmental, supportive space for my clients to explore and develop a curiosity about their lives and functioning. I believe through the relationship with ourselves and others, we can grow, develop, and heal, and in doing so we can move toward a life that aligns with our values and goals.
Megan Hall, LCSW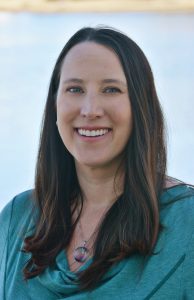 Phone: 720-515-3904
Email: megan@connectedtherapyllc.com
Website: www.connectedtherapyllc.com
Serves: Individuals, children and families
Specialties: Attachment, anxiety, grief and loss, depression, trauma, parenting and family support, ADHD
Rate: $120 per 50 min session Insurance: Self-pay. Will provide invoice for out-of-network reimbursement
My name is Megan Hall and I am a Licensed Clinical Social Worker in Denver, Colorado. In 2005, I received my Master of Social Work from University of Denver. I have over 10 years of experience working with children, individuals and families dealing with a range of issues (depression, anxiety, ADHD, attachment, parenting, grief, loss, trauma, PTSD). Seeking support when you or a family member is experiencing difficulties is a challenge. It is the first step in healing, and an act of courage on your part. I see my role as one who walks with you as you process, heal, and grow. I do not believe there is a "one size fits all"
model when it comes to our experiences, emotions, and relationships, therefore I use a range of modalities as appropriate. Some of the techniques I use include attachment-focused family therapy, mindfulness, cognitive-behavioral, and play therapy. Together, we will identify the goals you have and how to best achieve them. My focus is to assist individuals, children, and families on their journey to healing through support, encouragement, and understanding. I have the knowledge and genuine compassion to help you achieve your therapeutic goals, whether it be managing distressing symptoms, improving relationships and communication, or helping you process something difficult you have been through with genuine empathy and understanding.
Please see my website connectedtherapyllc.com for more information
Wheat Ridge:
Alison Bratsch, MA, LPC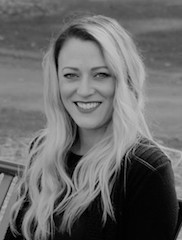 Phone: (720) 301-3978
Email: allison@basicallyhappytribe.com
Website: www.basicallyhappytribe.com
Serves: Children and Adolescents (0-18), Families, and Adults (up to 55)
Specialties: Early Childhood Mental Health (0-5), Play Therapy, Parent-Child Therapy, Family Therapy, Parent Coaching, Adoption/Foster Families, Attachment, Relationship Issues, Behavior Challenges, Anxiety, Trauma, Stress-Management, Suicidal Ideation and Self-Injurious Behaviors.
Current rates:
$100 for 45-minute session
$110 for 60-minute session ($400 for 4-session package, pre-pay)
$100 for 50-minute family therapy session
$125 per hour for Psychiatric Diagnostic Evaluation/Mental Health Assessment
$150 per hour for Parent-Child Interactional Evaluations and Expert Testimony.
Forms of payment accepted: Cash, Debit/Credit, Health Savings Account/Flexible Spending Account.
Allison is credentialed with Health First Colorado (Colorado's Medicaid Program) and contracts with the following counties: Adams, Arapahoe, Broomfield, Denver, Douglas, and Jefferson.
Allison is also "in network" with Cigna and is considered an "out of network" provider for all other major insurance companies.
As a mental health professional, Allison has spent the last 10 years working with children, teens, families and adults to combat the effects of stress, trauma, abuse, neglect, violence, bullying, substance abuse, mental illness, and more. Allison values a holistic, proactive approach to mental health and well-being. She believes that so often we wait until "the damage has been done" to seek help, versus proactively developing the skills and resources needed to conquer the difficulties of life. Therefore Allison's therapeutic approach is focused on creating a foundation of wellness, with goals of increasing emotional intelligence and resiliency, fostering healthy coping strategies and communication skills, enriching relationships, and adopting healthy life habits. In addition to her experience as a mental health professional, Allison has a background in consultation, research, program development, program management, and coaching youth athletics. All of these experiences have contributed to her ability to connect with
and guide individuals in positive, growth-producing ways. She believes that you are the expert in your own life, and will be your teammate as you create a foundation for happiness and wellness for you and/or your family.