Our therapists are here to help you with whatever you are struggling with. View each therapist's area of specialty, rate and biography. If you have any questions on who may be the best fit, please call us. A licensed therapist answers our phones and returns all calls promptly.
Kristina W. Lujan, MA, LPC, LMFT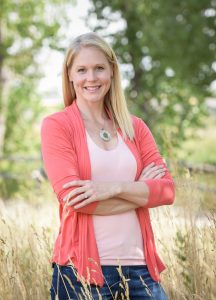 Phone:(303)653-6604
Email: kristina@wolfecounseling.com
Website: www.wolfecounseling.com
Serves: Adults, Couples
Specialties: Couples therapy and relationships
Rate: $140/ 50 minute session, $180/75 minute session.
Insurance: Out-of-network provider. Will provide invoice for insurance reimbursement. Health Savings Accounts (HSA) accepted.
Kristina specializes in couples counseling and relationships. She understands that many times the problems we face do not exist in isolation. They often affect and are affected by family, friends, partners, co-workers or maybe a struggle to find or maintain these relationships. The focus of therapy through Wolfe Counseling is both on how to find health, happiness and confidence in yourself and your relationships. About 50% of clients at Wolfe Counseling are adults seeking counseling for one of the areas of specializations listed on her webpage www.wolfecounseling.com or something else they are struggling with personally. The other 50% of clients are couples seeking to heal their relationships through couples counseling. Learn more about Kristina or how she works with individuals and couples.  Have insurance? Kristina is covered by most insurance policies as an out of network provider (known exclusions include Medicaid and Kaiser).  Call Kristina now for a free telephone consultation or schedule a 75% Off First Session ($30) to explore your concerns and discuss how counseling can benefit you.
Adria Rigg, MA, LPC, LMFT, Certified Synergetic Play Therapist Supervisor, AAMFT Approved Supervisor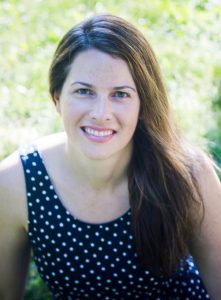 Email:
adria@adriariggcounseling.com
Website: 
www.adriariggcounseling.com
Serves: Children, Parenting, Relationship Issues, and Trauma
Specialties: Synergetic Play Therapy, Emotionally Focused Couple and Family Therapy, Trauma
Rate: $130 per 50-min session
Insurance: Victim's Compensation
Adria Rigg is a Licensed Professional Counselor and a Licensed Marriage and Family Therapist.  Adria received her Master's degree in Counseling Psychology Counselor Education with a specialization in Couples and Family Therapy from the University of Colorado Denver in 2010.  Adria has over 20 years experience working with children, teenagers, and families.   She is certified in Synergetic Play Therapy and has advanced training in Emotionally Focused Therapy.    Adria specializes in the treatment of depression, anger, grief, loss, life transitions, divorce recovery, infidelity, family conflict, parenting issues, trauma, child abuse and neglect, sexual assault, and developmental disabilities.
Adria's approach to therapy is one of compassion combined with a belief that change is possible. She works diligently to provide a nonjudgmental environment that is caring, safe, and collaborative. Clients often describe her as upbeat, genuine, and direct.  Adria values your expertise and life experiences while offering a neutral, external perspective. In addition, Adria utilizes knowledge about the brain, body, and nervous system (neurobiology) to inform her practice. These techniques help restructure the brain and re-pattern the nervous system, allowing for healing on a deeper level. Furthermore, Individual and Group Clinical Supervision are available for therapists working towards licensure or continuing to develop their professional and clinical skills.
Brittany Stewart, MA Intern in Marriage and Family Therapy
Email:
intern@adriariggcounseling.com
Website: 
www.adriariggcounseling.com
Serves: Children, Teens, Adults, Couples, & Families
Specialties: Relationship Issues, Couples Therapy, Family Therapy, Women's Issues
Rate: $40 per 50-min session
Insurance: None
We are excited to have Brittany Stewart as one of our therapists through May 2018!  Brittany  provides free and low cost counseling services to those who have difficulty accessing services elsewhere or cannot afford more costly fees.  Brittany is a Master's Level intern from Regis University working toward her Master of Arts degree in Marriage and Family Therapy.  She has completed all required academic coursework and a Practicum.  In her Practicum, Brittany counseled children, families, and couples at the Regis Center for Counseling and Family Therapy.  Brittany has also completed Level 1 Training in Gottman Method Couples Therapy.
Brittany graduated with a BA in Women & Gender Studies from the University of Colorado at Boulder in 2011 and most recently worked at a health clinic.  Brittany believes that everyone is inherently worthy of connection and love.  As a therapist, she strives to provide an inclusive, safe space for exploration, collaboration, authenticity, and growth.  She is curious about how one's environment, support system, relationships, power dynamics, race, ethnicity, environment, and identity impact their relationships and wellbeing.  Brittany enjoys working with couples, families, and children to identify and heal wounds they have experienced which may continue to impact their ability to have the relationships and life they desire.
Adria Rigg, LPC, LMFT will be directly supervising and training Brittany to ensure the best care for each client. Brittany will occasionally video record sessions so that Adria can directly observe and guide Brittany's work with clients. In addition, Adria may observe Brittany's sessions through live video stream or by joining sessions, in order to provide in-the-moment feedback and support.
Kristen Chamberlain, LCSW, RYT LLC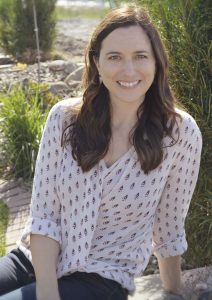 Phone: (720) 675-9366
Email: kristen.chamberlain.lcsw@gmail.com
Website: kristenchamberlainlcsw.com
Serves: Children and Adolescents (2-18), Families, Individual Adults
Specialization: Play Therapy, Family Therapy, PTSD, Developmental Trauma/Attachment, Anxiety, Depression, Eating Disorders
Rate: $100 per 50-minute session. Sliding scale scholarship program available.
Insurance: None. Will provide invoice for out-of-network reimbursement. Victim's Compensation Accepted

Kristen Chamberlain has been working with children/adolescents and their families as a Mental Health psychotherapist for 15 years.  In her practice, she utilizes therapeutic tools such as Mindfulness, Child-focused play therapy, NMT (Bruce Perry), Cognitive-Behavioral Therapies, and Child-Parent Psychotherapy.  Her specialties are treating anxiety and depression in children, the effects of trauma on the developing child, attachment and development concerns, and eating disorders.  In addition to her work with children and families, Kristen provides training and support to professionals within the community, working with Secondary or Vicarious Trauma. Within the past 5 years, Kristen has developed and implemented a model of practice for her clients which utilizes Yoga and Mindfulness concepts in treating trauma, as well as other symptoms such as depression, anxiety, and mood disorders. These practices are used to promote healthy relationships, facilitate co-regulation in the parent-child relationship, provides self regulation skills, and improve overall health and happiness. Kristen is a Licensed Clinical Social Worker in the state of Colorado and a 200-hour Registered Yoga Teacher through Yoga Alliance.  She is certified in CPP (Child-Parent Psychotherapy), an evidence-based therapeutic intervention addressing trauma, through the Child Trauma Network.
Leslie Jordan

Phone: 303.941.4256
Email: leslie.jordan@me.com
Web: lesliejordancounseling.com
My personal style as a clinician is relaxed, conversational, non-judgmental and patient. I understand that you have likely been dealing with your concerns for a long time, and it will take some time to gain insight, healing and resolution. I will listen as you put words to your thoughts, feelings and behaviors. I will guide you in paying attention to your body to gain more awareness of how emotions manifest themselves for you physically.  As your therapist, I will believe in you and help you realize that you are exactly where you need to be, moving in the direction intended for you. I will offer you a safe, supportive, compassionate space to do the emotional work that you are brave enough to take on. I think there are many effective approaches to healing and affecting change in our lives. What is best for you is largely determined by who you are, how you are wired and what you are open to. I have seen people's lives transformed by giving their pain a voice, validating its existence and holding a gentle, tender space for it. You can gain insight into the source of your pain while learning practical ways of managing your emotions in a way that serves you and your needs. I think things surface in our lives when they do because we are ready and equipped to heal and learn. Trusting that wisdom in ourselves is important; in fact, trusting and believing in ourselves is not only an outcome of healing — it facilitates healing. I feel honored to be in a position where I am a witness to this sacred process in people.
Emily Nachtrieb, LCSW

Phone: (720)515-2285
Email: resolute365@gmail.com
Website: resolutecounselingservices.com
Serves: Individuals, Adults (18 yrs and older)
Specialization: Prenatal and Postpartum issues: Mood Disorders, Anxiety, Depression, Grief and Loss, Adjustment to Life Transitions, Maternal Mental Health and Support
Rate: $120 per 50-minute session; $170 per 75-minute session. Sliding scale scholarship program available.
Insurance: None. Will provide invoice for out-of-network reimbursement. Health Savings Accounts (HSA) accepted
Emily is a Licensed Clinical Social Worker who works with individuals, specializing in maternal mental health and the treatment of prenatal and postpartum issues including: mood disorders (postpartum depression and anxiety), adjustment to change, pregnancy loss, grief, reproductive issues, and stress related to parenting. Emily provides a welcoming, safe, and non-judgmental environment where clients can find guidance and support in identifying what is causing stress for them and develop solutions and strategies to effectively cope with and heal from the difficulties often experienced in life. Emily's passion is empowering clients to overcome the obstacles keeping them from making real change and helping each client move towards a more value-centered life to increase vitality and overall life satisfaction. Emily uses a strengths-based perspective combined with Acceptance and Commitment Therapy, Mindfulness, and Motivational Interviewing techniques to effectively address clients' concerns and issues. Emily offers a free initial in-person consultation to all new clients to determine if she will be a good fit for a clients' needs. Please call, text or email Emily today.
Erin Henry, LCSW, RYT 

Phone: (720) 295-9787
Email: erinhenrymsw@gmail.com
Website: www.empowerintegrative.com
Serves: Children, Adolescents, Parents, Families
Specialties: Play Therapy, PTSD, Developmental Trauma/Attachment, Anxiety, Depression
Rate: $130/hour
No insurance accepted
Erin Henry, LCSW, RYT is a therapist and yoga teacher, specializing in trauma, and the mind/body connection. Erin has worked in various settings throughout the years, including Hospice, juvenile justice, and community mental health. Erin is now the Director of Clinical Programs at the WINGS Foundation, an agency that serves adult survivors of childhood sexual abuse. Erin uses various modalities for treatment, including EMDR and Synergetic Play Therapy. She works with people of all ages, as young as age 3. She brings the body into treatment, acknowledging that sometimes it takes more than words to heal. Erin teaches yoga for stress reduction and trauma in the community, as well as meditation and breathing techniques. In her free time, you'll find her in a yoga class or out playing in the mountains!For more information about Erin's practice, visit www.empowerintegrative.com
For more information on WINGS and childhood sexual abuse, visit: www.wingsfound.org
Kari Baker, MA, LPCC
Phone: 720-432-0405
Email: karibaker@karibakercounseling.com
Website: www.karibakercounseling.com
Serves: (populations/ages served) Couples, Individuals
Specialties: Couples
Rate: $80 per 50 minute session
Insurance: Will provide invoice for insurance reimbursement.
I have a special passion for couples. Our partners are so important to us, and when that relationship is in turmoil, it can negatively affect every area of our lives. There is nothing more satisfying to me than seeing couples move from distress into feelings of safety, trust, intimacy and connection with each other. I have specialized training in Emotionally Focused Therapy (EFT). EFT is a type of therapy specifically for couples and it is based on attachment theory. EFT has been proven to be 70-75% effective in reducing relational distress in at least sixteen outcome studies, and 90% of couples see improvement. EFT can be beneficial in any stage of a relationship – whether you're just beginning a relationship or have been together for years. I also see individual clients with varied issues including depressions, anxiety, trauma, grief, post break up/divroce, unresolved childhood issues, relational struggles, and family concerns.