At Denver Integrated Therapies,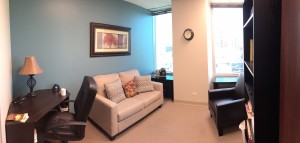 we have mental health practitioners with a multitude of different specializations. Most of the practitioners below work with depression, anxiety and other general concerns. They also have areas of spcialty listed. Don't see what you are looking for? Please contact us to discuss your specific needs. Our practitioners' experience is vast. We are sure to find you someone who fits your needs or provide a competent referral.
Kristina W. Lujan, MA, LPC, LMFT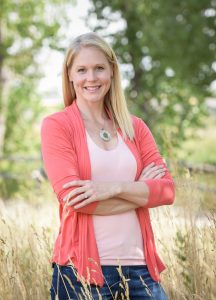 Phone:(303)653-6604
Email: kristina@wolfecounseling.com
Website: www.wolfecounseling.com
Serves: Adults, Couples
Specialties: Couples therapy and relationships
Rate: $150/ 50 minute session, $190/75 minute session.
Insurance: Out-of-network provider. Will provide invoice for insurance reimbursement. Health Savings Accounts (HSA) accepted.
Kristina specializes in couples counseling and relationships. She understands that many times the problems we face do not exist in isolation. They often affect and are affected by family, friends, partners, co-workers or maybe a struggle to find or maintain these relationships. The focus of therapy through Wolfe Counseling is on how to find health, happiness and confidence in yourself and your relationships. About 50% of clients at Wolfe Counseling are adults seeking counseling for one of the areas of specializations listed on her webpage www.wolfecounseling.com or something else they are struggling with personally. The other 50% of clients are couples seeking to heal their relationships through couples counseling. Learn more about Kristina or how she works with individuals and couples. Have insurance? Kristina is covered by most insurance policies as an out of network provider (known exclusions include Medicaid and Kaiser). Call Kristina now for a free telephone consultation or schedule a 75% Off First Session ($30) to explore your concerns and discuss how counseling can benefit you.
Phone: (303)304-1493
Email: Michele@CORtherapy.com
Website: www.CORtherapy.com
Serves: Adults, Adolescents
Specialties: Eating Disorders, Body Image, Addiction
Rate: $140/50 minute session. Sliding scale available.
Insurance: Out-of-network provider. Will provide invoice for insurance reimbursement.
Do you find yourself struggling? YOU ARE NOT ALONE. Issues tied to food, body image, weight and exercise are very common. The desire to be thin, to look a certain way, or to use food to cope with uncomfortable feelings are oftentimes symptoms of much deeper emotional issues. Michele Cooper, LCSW has a passion and specialty in helping those who are struggling with issues around food, weight and body image. She works with eating disorders, body image issues, struggles with life transitions, anxiety, depression, self-esteem and loss of identity. Her work draws on elements of Acceptance and Commitment Therapy (ACT) and is largely based on empowering individuals to regain their sense of self and identity and connect with their truest values. Your life does not need to be consumed by these unhealthy thoughts and behaviors and you can a healthier relationship with your body, food and exercise. What could be different, what could be possible, if you are able to let go of these thoughts and behaviors that keep you trapped? FIND OUT! Freedom is possible! For more information, please visit Michele's website at www.CORtherapy.com. Call Michele for a free initial consultation and find out if CORtherapy is right for you.
Adria Rigg, MA, LPC, LMFT, Certified Synergetic Play Therapist Supervisor, AAMFT Approved Supervisor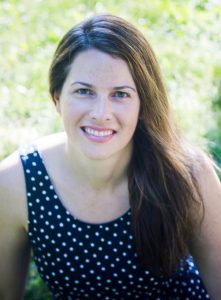 Email:
adria@adriariggcounseling.com
Website:
www.adriariggcounseling.com
Serves: Children, Parenting, Relationship Issues, and Trauma
Specialties: Synergetic Play Therapy, Emotionally Focused Couple and Family Therapy, Trauma
Rate: $140 per 50-min session
Insurance: Victim's Compensation
Adria Rigg is a Licensed Professional Counselor and a Licensed Marriage and Family Therapist. Adria received her Master's degree in Counseling Psychology Counselor Education with a specialization in Couples and Family Therapy from the University of Colorado Denver in 2010. Adria has over 20 years of experience working with children, teenagers, and families. She is certified in Synergetic Play Therapy and has advanced training in Emotionally Focused Therapy. Adria specializes in the treatment of depression, anger, grief, loss, life transitions, divorce recovery, infidelity, family conflict, parenting issues, trauma, child abuse and neglect, sexual assault, and developmental disabilities.
Adria's approach to therapy is one of compassion combined with a belief that change is possible. She works diligently to provide a nonjudgmental environment that is caring, safe, and collaborative. Clients often describe her as upbeat, genuine, and direct. Adria values your expertise and life experiences while offering a neutral, external perspective. In addition, Adria utilizes knowledge about the brain, body, and nervous system (neurobiology) to inform her practice. These techniques help restructure the brain and re-pattern the nervous system, allowing for healing on a deeper level. Furthermore, Individual and Group Clinical Supervision are available for therapists working towards licensure or continuing to develop their professional and clinical skills.
Asher Eno, LPC, LMFT, NCC, RYT
Asher Eno, LPC, LMFT, NCC, CYT, legal name Elizabeth Eno, is a transgender man understands that we all face challenges throughout our lives. Our families, cultures, communities, racial identification and various other influences impact all of us daily. One struggle that Asher finds consistent throughout our lives is that we all go through sexuality and gender transitions. Asher's education and experience mainly lies in sex, sexuality, and gender transitions with individuals, couples and families. Asher holds a Master of Arts degree in Human Sexuality Studies from San Francisco State University where Ash focused studies on various sexualities and how LGBTQ individuals negotiate various communities. In addition, Asher has received fellowships multiple times to attend the National Sexuality Summer Institute to be trained in issues surrounding sexuality and gender. By currently pursuing an advanced degree in Couples and Family Counseling at the University of Colorado at Denver, Asher is well versed in counseling individuals, couples and families. Asher has accrued many years both academically and personally in the areas associated with couples counseling and/or sexuality and gender transitions. Asher is currently working on research and academic publications with the faculty at the University of Colorado at Denver. The focus of the research is to demonstrate how psychotherapists learn about gender non-conforming individuals in counseling programs.
Karen C. Tillman, PhD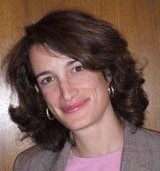 Phone 303-941-3837
Email: karen_tillman@hotmail.com
Website: www.drkarentillman.com
Rate: $150/session. No sliding scale
Insurance: Out-of-network provider. Will provide invoice for insurance reimbursement.
It is difficult to make the decision to seek help, and the prospect of finding a psychologist with whom you feel comfortable can be daunting. My name is Karen Tillman, Ph.D., and I would like to briefly explain my philosophy and the types of services I offer. I believe that psychotherapy can be a highly effective tool for resolving any number of concerns, but the most precious gift that therapy can give is the development of inner resources which can be relied upon for a lifetime. My goal is to work with you in order to fully identify and understand your concerns. Once this is accomplished, we will continue to work together to determine the course of treatment which appears most appropriate for you. We will discuss various therapeutic approaches (e.g. cognitive-behavioral vs. psychodynamic) and decide on the approach (or combination of approaches) that both you and I feel will help you best to resolve your concerns. We will also set treatment goals and regularly assess our progress. In my practice I see adolescents, adults, and couples. People frequently seek my services when they are experiencing trouble with their mood, stress or anxiety due to major life changes, or difficulty in their relationships with partners, children or coworkers. For more information, please visit my website at www.drkarentillman.com.
James Redigan, MA, LPC
Phone:(970)581-3011
Email: james@redigancounseling.com
Website: www.redigancounseling.com
Serves: Adolescents, Adults, Couples
Specialties: Working with Males, Adolescent issues, Depression, Anxiety, Bipolar Disorder, Anger/Stress Management, Post-Traumatic Stress Disorder, Relationships
Rate: Individuals: $100/ 50 minute session, $150/90 minute session. Couples: $120/50 minute session, $170/90 minute session.
Insurance: Out-of-network provider. Will provide invoice for insurance reimbursement. Health Savings Accounts (HSA) accepted. James specializes in working with males of all ages, particularly adolescents and young adults. He uses a Solution-Focused, Cognitive Behavioral approach with his clients, and uses CBT and DBT techniques. Cognitive Behavioral Therapy (CBT) is one of the most empirically based approaches for depression and anxiety, while Dialectical Behavioral Therapy (DBT) focuses on the integration of skills in the areas of Core Mindfulness, Emotion Regulation, Distress Tolerance and Interpersonal Effectiveness. He enjoys working with adolescents, adults, and couples, helping each client find their own strengths to get to a better place in their lives. James works with clients to develop coping skills that will help achieve their therapeutic goals, and allows them space for their own personal growth. He recognizes that it takes a lot of courage and strength to engage in therapy, and promises to be as authentic and real with clients as possible, to hopefully make it easier for them to do the same.
Call James now for a free telephone consultation to explore your concerns and discuss how therapy can benefit you.
.
Roslyn Steeler, LCSW, MSW
Phone: 303-322-1291
Email: roslyn.steeler@gmail.com
Website: www.DenverTreatmentCenterforAdultADHD.com
Serves: Adult Individuals, Couples and Families with Adult family members with ADHD
Specialties: ADD/ADHD, anxiety disorders
Insurance: Accepting Cigna Insurance or Private Pay. Roslyn Steeler is a psychotherapist and an accredited social worker in the Denver area. You may have heard about her in Hallowell and Ratey's book Delivered From Distraction. Her expertise lies in diagnosing and treating all types of mental health issues both subtle and complex. She has been practicing psychotherapy in the Denver metro area for over 25 years. For the last 10 years her focus has been on the treatment of Adult ADD or ADHD and combinations of problems that are often seen with Attention Deficit Disorder. She uses many well-known checklists to help in her diagnosis and understands how men and women with ADD present many different symptoms. Evaluation and Treatment includes: support, education, self-esteem Re-Building, coordination with your primary care physician or psychiatrist for medication, Cognitive Behavioral Therapy, help with daily tasks, sleep, organization, career, work, health, and relationships. Hope for re-starting your life!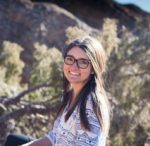 Jacquelyn Girdlestone
Phone: 720-515-9728
Email: jacquelyn@revivecounselingdenver.com
Website: Www.revivecounselingdenver.com
Serves: children, adolescents and adults
Specialty: anxiety, trauma, grief and loss
Price: 100$ for 60 minutes, sliding scale fee available
Jacquelyn works with private practice clients in the Denver Metro Area providing therapy and wellness services.She provides a warm, nurturing environment and has extensive experience in treating individuals with acute/chronic anxiety, depression, low self-esteem, grief and trauma. Jacquelyn utilizes her training in yoga, mindfulness, psychotherapy and movement as a way for individuals to gain insight and discover their authentic self. Whether you are here to find support through a challenging situation or are ready to move in another direction, she is looking forward to helping you accomplish your goals. Jacquelyn customizes treatment to meet the needs of her clients working with adults, children, and adolescents.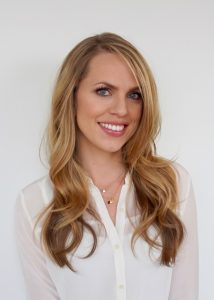 Alison Repp, LPCC
Phone: 720-460-0033
Email: Alison@innerfreedomcounseling.com
Website: www.innerfreedomcounseling.com
Serves: Individual adult men and women
Specialties: Anxiety and Relationship Issues
Rate: $120/50-minute session, free in-person 30-minute consultation
Insurance: Out-of-network provider. Will provide superbill for possible insurance reimbursement. Health Savings Accounts (HSA) accepted.
I offer short-term therapy for lifelong vitality! We will work together to create a fulfilling and meaningful life by decreasing the impact of unwanted thoughts and feelings and strengthening the connection between your core values and your actions. My clients describe therapy with me as refreshing and effective. They leave with new ways to approach life that are individually tailored to work for them in the long run. Our time together helps them feel empowered and confident that they can overcome future challenges.
Carly Lindeman, LPC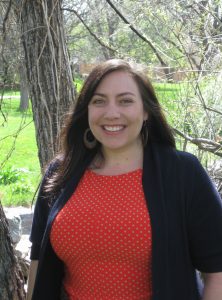 Phone: (720) 263-0559
Email: Carly@wovenrootscounseling.com
Website: wovenrootscounseling.com
Service: Adolescents and Adults
Specialties: Anxiety, Depression & Relationship Issues
Rate: $100/ 50 minute session; $130/ 75 minute session
Insurance: Cigna, United Health Care, Mines & Associates. Health Savings
I have created a practice where I can combine my training in psychology with my extensive holistic health background to help restore balance and wellness to the whole person; mind, body and spirit. I enjoy working with adolescents and adults on various issues and have in-depth experience working with anxiety, depression, and self-esteem issues. I integrate various mindful-based therapies into my clinical work such as Acceptance and Commitment Therapy (ACT), mediation, yoga, aromatherapy and emotional freedom technique (EFT). In the therapy room, I am authentic, empathic and empowering. I aim to create a warm, nonjudgmental, supportive space for my clients to explore and develop a curiosity about their lives and functioning. I believe through the relationship with ourselves and others, we can grow, develop, and heal, and in doing so we can move toward a life that aligns with our values and goals.
Megan Hall, LCSW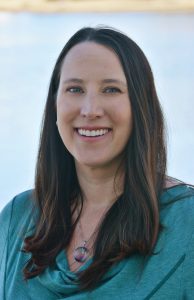 Phone: 720-515-3904
Email: megan@connectedtherapyllc.com
Website: www.connectedtherapyllc.com
Serves: Individuals, children and families
Specialties: Attachment, anxiety, grief and loss, depression, trauma, parenting and family support, ADHD
Rate: $120 per 50 min session Insurance: Self-pay. Will provide invoice for out-of-network reimbursement
My name is Megan Hall and I am a Licensed Clinical Social Worker in Denver, Colorado. In 2005, I received my Master of Social Work from University of Denver. I have over 10 years of experience working with children, individuals and families dealing with a range of issues (depression, anxiety, ADHD, attachment, parenting, grief, loss, trauma, PTSD). Seeking support when you or a family member is experiencing difficulties is a challenge. It is the first step in healing, and an act of courage on your part. I see my role as one who walks with you as you process, heal, and grow. I do not believe there is a "one size fits all" model when it comes to our experiences, emotions, and relationships, therefore I use a range of modalities as appropriate. Some of the techniques I use include attachment-focused family therapy, mindfulness, cognitive-behavioral, and play therapy. Together, we will identify the goals you have and how to best achieve them. My focus is to assist individuals, children, and families on their journey to healing through support, encouragement, and understanding. I have the knowledge and genuine compassion to help you achieve your therapeutic goals, whether it be managing distressing symptoms, improving relationships and communication, or helping you process something difficult you have been through with genuine empathy and understanding.
Please see my website connectedtherapyllc.com for more information