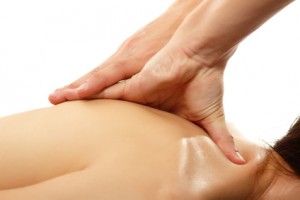 Dana Kingston, LMT. is a very experienced and therapeutically minded massage therapist here at Denver Integrated Therapies.  Please read about her services and contact her directly to schedule. Contact us if you would like to discuss who may be the perfect match!
 Swedish Massage: If you're feeling frazzled and want to chillax to the max, the Swedish is the rubdown for you! Applying minimal pressure and focusing on the feel-good factor, this 'fluff and buff' will leave you blissed out and stress-free.
 Deep Tissue Massage: An all-over, head-to-toe knead-fest that delves deep into the psyche of your muscles to ease any tightness or soreness you feel.
 Trigger-Point Massage: Concentrating on specific problem areas, any pesky knots that cause discomfort or pain will be smoothed out and eradicated. Take that, tension!
 Injury Massage:This massage will increase blood flow to the area that's injured so that you'll be placed well and truly on the road to recovery and will be fighting fit in no time.
 Sports Massage: Feeling the burn while playing sports is all very well and good but what about afterwards? Exercise can leave your muscles sore, stiff and crying out for a deep and active-motioned massage.
Specialized Massage: Just one technique not going to cut it? Create your ideal specialized massage with a combination of any or all of the above.
DANA L. KINGSTON, LMT
Phone: (303)356-5046
Email: kingstondana@gmail.com
Website: www.wellbodywellbeingmassage.com
Rates: $50-140, introductory rate for new clients, series rates available, accepts HSA(Health Savings Account)
Dana is passionate about using her skills as a massage therapist to facilitate positive, healing change in the lives of those that she touches.
She received her formal massage education in Washington state, where she attended Seattle Massage School and graduated with honors from a 900 hour certification program in 1999. She is a professional member of ABMP, and has been licensed in the state of Colorado since 2001. The massage modalities she practices include Swedish(relaxation), Deep Tissue, Sports, Trigger Point Therapy, MFR(Myofacial Release) and Prenatal. She combines a variety of these techniques, along with over 17 years of hands on experience to provide the best possible massage for every client.
Whether you are just looking to decompress from the daily challenges of life, suffering from chronic pain, training for an epic event, or seeking relief from the discomfort of pregnancy, Dana looks forward to helping you meet your treatment goals.