Glendale Offices:
We are currently looking for certified and licensed practitioners to join our team. We seek those who value our mission statement and use empirically validated modalities of physical and mental health therapies.
Logistics: We pride ourselves in our space being very nice and professional. Most offices have wall-to-wall Windows. We provide all waiting room supplies, WiFi and fax services, and there is a conference room in the building. For scheduling we use a "flexible block schedule" where practitioners are assigned an office home and those who share an office have the choice to block out regular ongoing times or schedule flexibly as needed on our Google Calendar system. We ensure schedules align and do email introductions to ensure a good fit before new practitioners join.
Vision for D.I.T. is 2-fold: for multiple holistic health care needs to be met in one location with option for integrated treatment plan; and as a team, to build strong practices with regular cross-referrals based on trust and collaboration. It is desired to have only 1-2 practitioner(s) per specialty as to avoid over-abundance of one service or undesired competition in the team. License or certification in the applicable field of practice is required, as well as a resume/CV and 3 references that can speak to level of skill and ability to work in a team environment. If wanting to share an office, the expectation is to be friendly and flexible with your office mates. We also expect you to have some fun. 🙂 We get together quarterly to network, support each other professionally and personally, be in community and have fun.
Office space for healthcare professional is available part-time or full-time. Monthly rent ranges from $160 (5hrs\wk)-$665 (full-time). It's a beautiful office with open space and windows with views of the surrounding city. We all own healthcare practices and enjoy independence as well as community and cross referral. Wall-to-wall windows and conference room available in the Wheat Ridge building. It's a beautiful space. Very professional. Two years of experience in your field is required to be a part of our center.
We hope to hear from you if this sounds like what you're looking for in your new private practice home.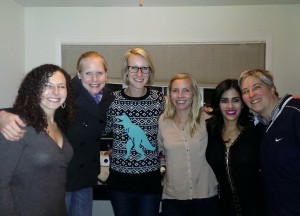 Holiday Party 2013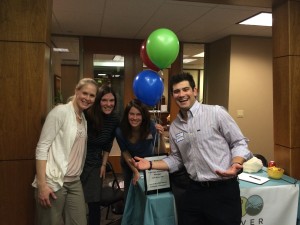 Grand Opening Celebration 2014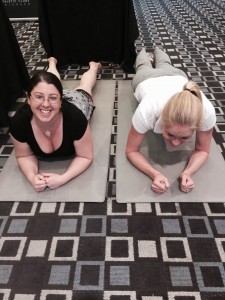 Plank Challenge! 2015 marketing event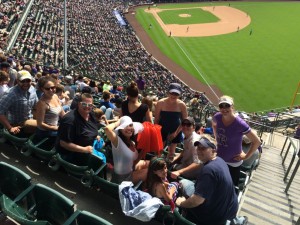 Rockies Social 2015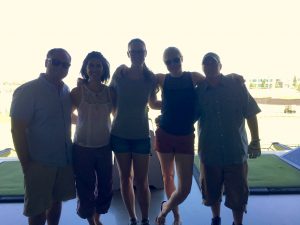 Topgolf Social 2016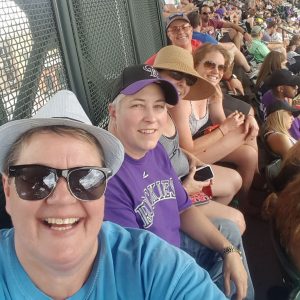 2017 Rockies Game
Interested in joining our team? Please call owner Kristina Lujan for updated information on openings and rates at our Glendale and Wheat Ridge locations:
303-601-6484
info@denverintegratedtherapies.com
Disclaimer: The practitioners at Denver Integrated Therapies are each independent providers with their own private practices. While we support an integrated approach to treatment, the practitioners do not work for and are not employees of D.I.T.. They are in business for themselves and clients/patients contract with the practitioner(s) and not with D.I.T.